What is Credit Insurance?
The most essential part of every company is its sales. Besides the actions each company puts in place to increase the sales volumes, there are 2 parameters which may present a limiting factor.
The first factor is related to the buying power and liquidity of the client. Is the client able to purchase the products or services upfront in cash? Would it be helpful, in terms of sales volumes, if the clients had the chance to pay on credit terms?
The last question brings us to the second factor. How certain a company may be, that its clients on credit will be able to pay for the products or services they received. Especially in cases where the buyer is unknown to the company or there is not much information. Even in cases where a buyer is currently financially healthy, how can we be certain that will be tomorrow as well.
There are quite a few questions and concerns, the answer though is much simpler than we may think. Credit insurance exists solely to address such concerns.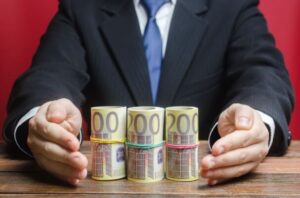 But what is Credit Insurance and how can help a company to secure its trading?
With Credit Insurance, companies secure their B2B sales from the event that its buyers will not be able to pay their debts. In other words, in case a buyer is not able, for any reason, to pay for products or services received, the creditor will get its money from the insurance company. It is as simple as it sounds.
For whom such service can be beneficial? For every business having B2B transactions, regardless its size and activity. In addition, Credit insurance cover all sales, be it exports or domestic.
Having such service, the first and most obvious benefit, is the secure growth of company's sales, be it in existing or new markets. Secondarily, each business can succeed, in reducing its operational costs, since the credit worthiness for potential or existing clients, is conducted in cooperation with the insured or solely but the insurance company.
What is the cost for a company to acquire such service? Cost it is not predetermined. Each credit insurance contract is built around the true needs of the company, containing additional services if need be. This is logical, considering that each company have different needs and wants. Such flexibility, helps a lot to gain what is truly needed, avoiding extra costs for services, that may or may not use.
How can I get the service? Credit Insurance is a quite specialized service. Our office, with more than 20 years of experience in the business, may help you find exactly what you need for your company, having always as priority your personal interest. We have an exceptional cooperation with every major credit insurance company in the market and in consultation with you, we choose the best possible solution. Our know-how, makes us an important partner, undertaking for you the market research, having always in mind the satisfaction of your true needs.