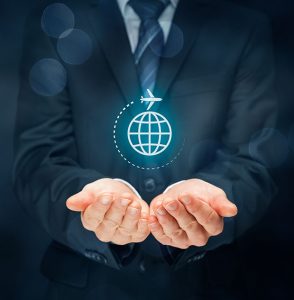 In today's age of globalization, traveling is often part of our daily lives. Whether they are for business or pleasure, traveling gives you the opportunity to meet new places, people and habits.
The purpose of a trip should not in any chance be distracted and a carefree trip needs insurance against risks that may arise during the departure from our usual place of residence.
A travel insurance plan may include benefits in case of an accident, as well as coverage for illnesses (which did not exist before the trip and occurred for the first time during the trip, as well as chronic diseases).
With the Travel Insurance Plans from selected insurance companies, Praxis Insurance Brokers provides coverage for any unpleasant development that could overturn your travel plans, such as:
Cancellation of scheduled trip.
Flight delay.
Loss of luggage.
Extra overnight.
Emergency medical care.
Early return.
Personal liability.
Permanent, total or partial disability caused by an accident.
Loss of life from an accident.
Legal assistance.
Luggage arrival delay costs.
Flight delay costs.
The process of insurance is very simplified and requires only the following information:
Full name of traveler as indicated on the passport.
Date of birth.
Trip duration.
Trip destination.